Organisations' most significant communication tool is current technology. Technology has changed the way businesses conduct public relations and marketing and how they interact with the media and other stakeholders. A master's degree in communications provides graduates with the knowledge and skills to guide and perfect an organisation's use of communication technology to achieve better results.
However, it's important to note that modern technology has improved internal communications, not just changed it. Workplaces are more connected than they've ever been. Workers can communicate with one another, generate ideas, and collaborate with ease and efficiency – all through digital means. There's never been a better time for businesses to improve their internal communications than now, with so much useful, easy-to-use technology available.
What are the specific ways in which modern technology has aided internal communication? Let's look at five facts.
1. Collaboration has never been easier or more accessible
Simply put, cloud-based technology is a method of storing files and data on the Internet, or "the cloud," rather than locally on a device. When content is saved in this manner, it can be accessed from any device with an Internet connection.
Cloud-based applications account for a large portion of what drives modern internal communications. They are primarily responsible for two things:
Make cooperation possible regardless of whether all participants are in the same room.
Give employees access to files and data both inside and outside the office. Ultimately, cloud-based technology pulls down the traditional office or meeting room barriers.
Google Drive, formerly known as Google Docs, is one of the most popular cloud-based collaborative apps. Participants can edit, annotate, comment, and live chat about shared files at any time and from any location. In addition, any changes made are visible to all participants in real-time.
Cloud-based technology makes collaboration easier, more accessible, and more successful. Collaboration occurs more frequently when it is made easier.
2. Employee communication is no longer limited to email and phone calls.
When asked how their employees connected ten years ago, most companies would say email, phone, or face-to-face. "Slack" or "HipChat" are likely to be the answers to that inquiry now.
What is the difference between Slack and HipChat? They're business-oriented software tools designed for instant chatting between coworkers. Instant messaging has been present since the dawn of the Internet, but it has only been in the last decade or so that services designed for business usage have emerged.
Previously, businesses had to rely on consumer-oriented applications like AOL Instant Messenger, which made it impossible to distinguish between personal and professional use. It's now simple to tell the difference between messages from your boss and messages from your pals' thanks to workplace chat software.
3. Working from home is less affordable than ever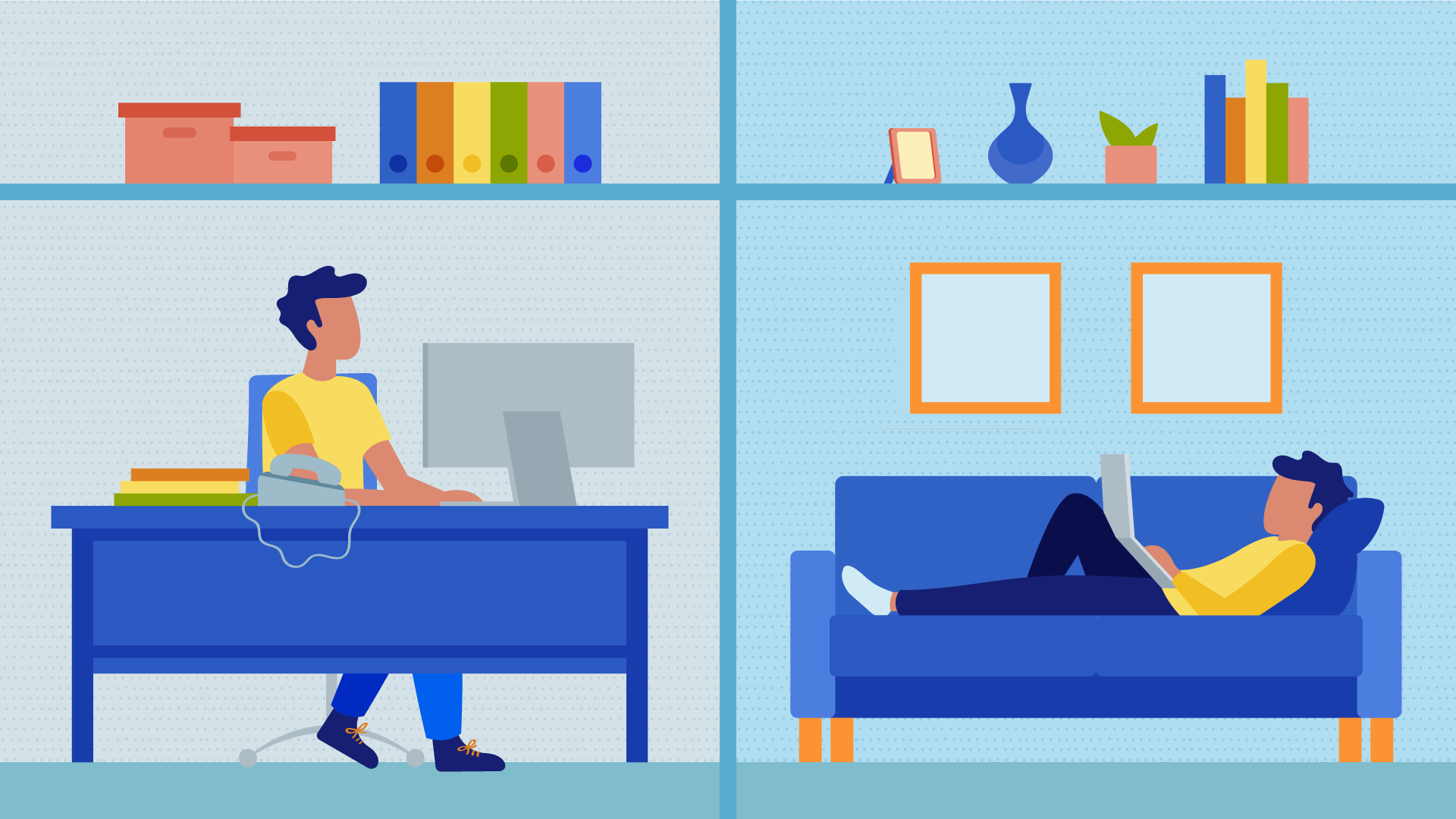 Workers were largely confined to the office until cloud computing became ubiquitous unless they had a device at home that included all necessary files and data and access to any specific workplace networks. Working from home was either impossible or a once-in-a-lifetime opportunity. For many jobs, such as academic experts or server operators, all required is a computer and access to the Internet. Remote work has gone from a rarity to something that many firms now allow employees to do daily.
Today, working from home is more feasible, simple, and efficient than ever before. Thanks to the cloud, workers can access their work-related files and data from outside the workplace. Thanks to enterprise chat software, workers can stay in touch with their coworkers at the office or elsewhere.
Workers can remotely join meetings using video chat instead of physically attending them. Thanks to mobile access to these resources, working while travelling or on the road is now possible. As a result, the traditional definition of "the office" has widened. It can now be your living room, an aeroplane cabin, a hotel room, or even a hammock, depending on your imagination.
4. Companies have access to employee-generated knowledge and ideas
Giving employees a voice is critical to creating two-way, open internal dialogue. Modern technology isn't required for this, although it surely aids in the process. Employee voices can be louder and more heard than ever before because of internal communication technologies like corporate chat (Slack, HipChat, Yammer, and others), project management (Basecamp, Wrike, Asana), and feedback (SurveyMonkey, 15Five).
Opening communication channels and requesting your team's opinions regularly encourages them to produce and share ideas more frequently. This leads to a free and abundant interchange of knowledge, information, and ideas, which benefits firms looking for new ways to create. Creativity thrives when it's easier to brainstorm, find inspiration, and communicate ideas to the proper people.
Not only do modern internal communications tools make gathering ideas and information from employees a breeze, but because many applications store and archive messages, files, and data, everyone has access to a digital treasure trove of inspiration. The fact that these archives can be searched makes them even more helpful.
5. Messages can be read and heard in real-time around the office
Workers receive internal communications messages on their computers and cell phones, but digital signage is another current technology that may be utilised to disseminate such messages. It's now used by 45% of organisations in the UK, Australia, and the United States for internal communications. We feel the answer is obvious: there is no better or more engaging approach to contact your team when and when it counts.
Other internal communications media can't always give interactive, current, dynamic, and live content, but digital signage can. It's particularly thrilling to see real-time performance indicators, social media mentions, and the newest corporate news and announcements on TV screens strategically placed across the office.
Displays can be carefully positioned in lobbies, lounge areas, corridors, break rooms, conference rooms, and at entrances and exits to reach employees throughout the office. It makes internal communications pervasive and attention-getting, resulting in an office that feels linked and purposeful. There is no more intelligent, strategic, or cutting-edge method of communication.
Conclusion
For organisations, communication technology may be both a blessing and a curse. Technology helps productivity, but it also makes marketing and public relations initiatives and internal communications more difficult. Using cutting-edge technology for the company's benefit necessitates a well-thought-out communication strategy fuelled by acquired strategic communication and media communication analytical abilities.
Technology is intended to make our lives easier, but in the case of internal communications, it goes above and beyond by improving it. Don't let a fear of change discourage you from being more digitally connected in your office. We often don't understand how much we need something until we put it in place and compare it to our previous methods. The reward significantly outweighs the investment, and your new ways of communicating and working will become second nature in no time.